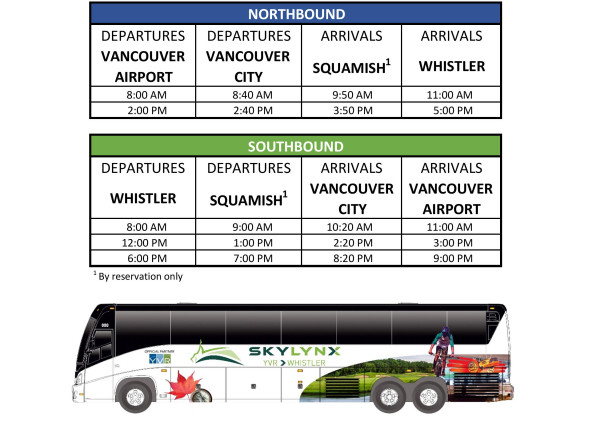 In light of recent events surrounding Covid-19 and its impact on global travel, Skylynx will be operating a reduced schedule service between Vancouver and Whistler effective next Monday, March 23, 2020 until June 30, 2020. During this period, our Skylynx service will continue operating 2 northbound runs from YVR Airport and Downtown Vancouver and 3 southbound runs from Whistler. We continue to serve Squamish by reservation.
Our new timetable has been updated to our website here. Please note that our Door-to-Door service has been reduced to select properties only and condo "Key Service" is no longer available.
Earlier this month we implemented medically recommended cleaning regimen twice a day and with thorough wipe-downs between runs. At boarding we explain the check-in process and ask guests to line-up respectfully. There is also a safety kit on each bus designed for the circumstances.
We would like to take this time to thank all of our industry partners and customers for your continued support of our Skylynx service.
Sincerely,
Your Skylynx Service Team