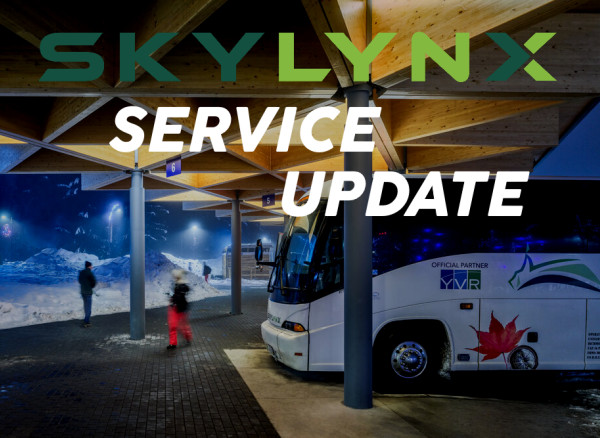 Service Update - April 2021
Dear Valued Skylynx Riders,
We are committed to providing our longterm riders and customers reliable transportation between Vancouver and Whistler. Our favorite mountain and resort is currently closed due to the pandemic, but we understand that there are passengers that rely on our Skylynx service to travel to and from work everyday. We want to let all of our riders know that Skylynx is committed to operating during the Spring and Summer 2021 season.
We are currently updating our timetable and our technical team is updating our servers. Our new Spring and Summer 2021 schedule will be published and commence on April 26, 2021. Please wait patiently during this time and rest assured that Skylynx will be here, running everyday through the end of 2021 and beyond.
Please do not hesitate to reach out to our Skylynx Reservation Team at +1-604-326-1616 or email us at info@yvrskylynx.com should you have any inquiries or requests regarding our service.
Kind Regards,
YVR Skylynx Team
Visit: www.yvrskylynx.com
Call: +1 (604) 326-1616
Email: info@yvrskylynx.com