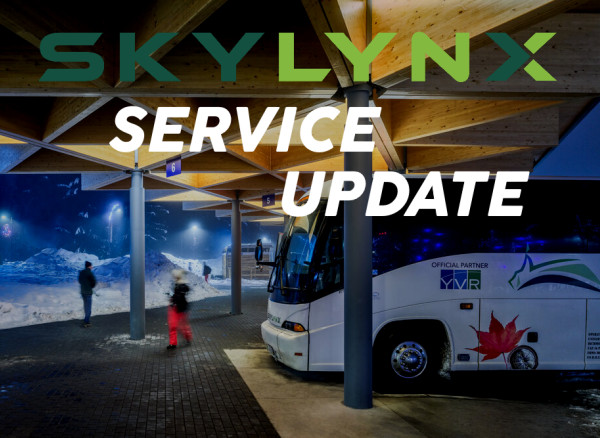 Skylynx Service Update - Winter 2022/23 Season
Skylynx Service Update - Winter 2022/23 Season
Dear Skylynx Riders,
Winter is coming and YVR Skylynx is excited to continue providing premium shuttle bus transport between YVR Airport, Vancouver, Squamish and Whistler. We wanted to take this time to thank all our valued Skylynx Riders for their continued support this past year. As we approach the upcoming winter season, we wanted to announce new schedules and fare pricing to our service.
November 22nd, 2022 will mark the beginning of our Skylynx Winter Season. Our service times will increase to 16 departures a day to match increased ridership demand during the winter high-season. Skylynx will continue to operate our popular Skylynx Express service with Door-2-Door service to all hotels in the Whistler Village Area.
Please find below our timetable for the Winter 2022/23 season.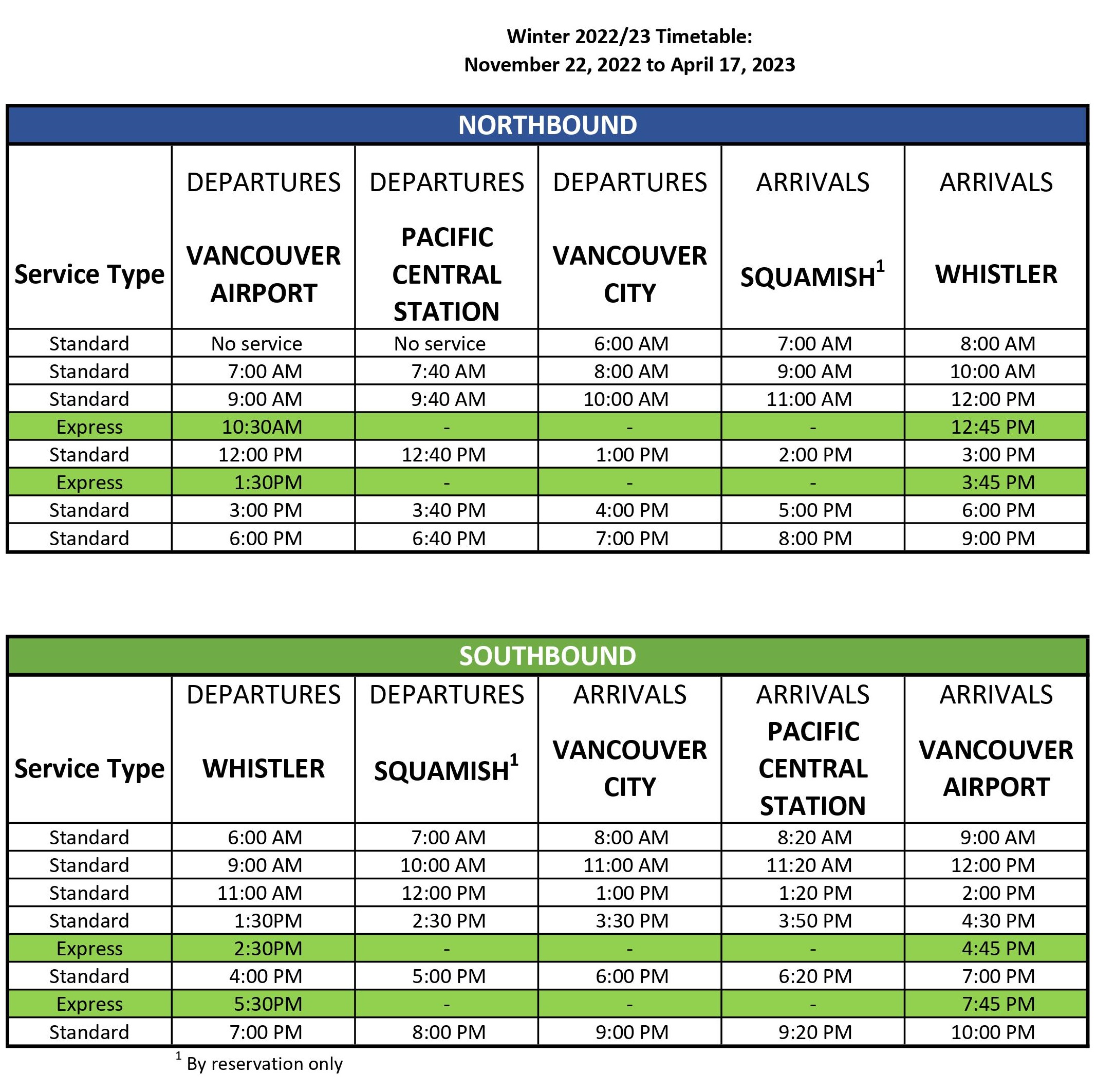 Our fares will undergo a slight increase and a fare table can be found below for your reference. Extra luggage, snowboard & ski equipment and bikes will continue to be free-of-charge to demonstrate our appreciation to all our Skylynx Riders.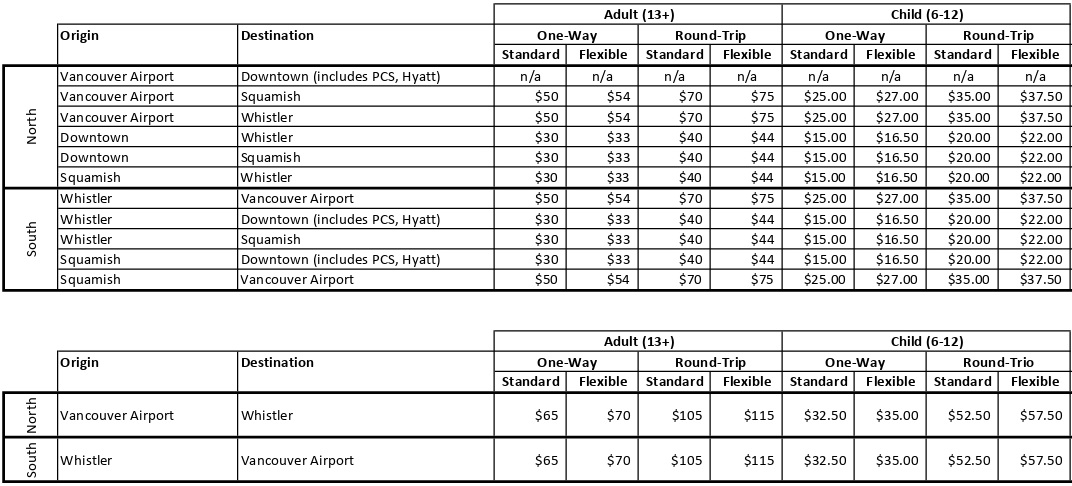 *All pricing and service schedule updates will be published on our www.yvrskylynx.com website on November 22, 2022.*
Our primary mission at YVR Skylynx remains in delivering first-class and reliable coach transportation to all our valued passengers. Please feel free to connect with our Skylynx Reservation Team at +1-604-326-1616 or email us at info@yvrskylynx.com should you have any inquiries or requests regarding our service.
Kind Regards,
YVR Skylynx Team
Visit: www.yvrskylynx.com
Call: +1 (604) 326-1616
Email: info@yvrskylynx.com