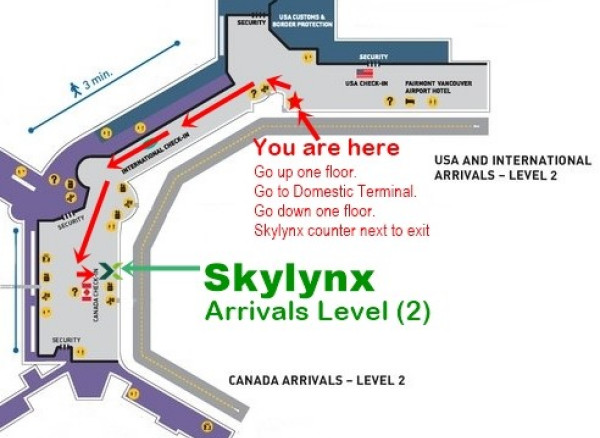 YVR Skylynx is moving to the Domestic Terminal!
Find Us at Our New Location
Domestic Terminal Building next to main Exit
Dear Skylynx Riders,
Please note that effective Friday, February 12, 2021, our YVR Skylynx Kiosk and Reservation Team will moving to the Domestic Terminal! In light of current Covid regulations and to ensure the safety of our Skylynx staff and riders, we have decided to move to the Arrivals Area on Level 2 of the Domestic Terminal of YVR Vancouver Airport.
Please refer to the map for directions on how to reach our new Skylynx Kiosk location.
Our Skylynx coach buses will be staging at Bus Bay 'E' at the Arrivals Area of the Domestic Terminal. Please contact us at our dedicated Skylynx hotlline at +1 (604) 326-1616 or email us at info@yvrskylynx.com should you have any further questions.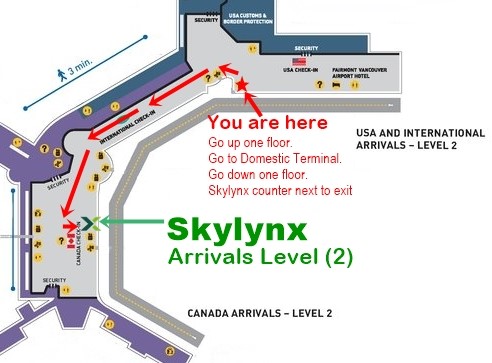 Visit: www.yvrskylynx.com
Call: +1 (604) 326-1616
Email: info@yvrskylynx.com