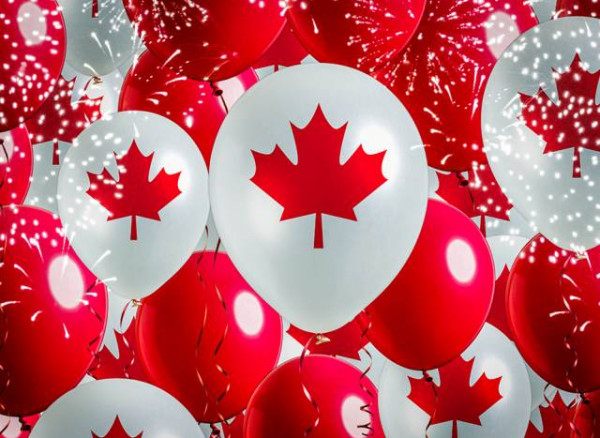 Celebrate Canada Day at Whistler with YVR Skylynx!
Come celebrate our country's favorite national holiday, Canada Day this coming Wednesday, July 1st, 2020 with your loved ones at Whistler Mountain with YVR Skylynx! Most of us are itching to get back to the great outdoors with our friends and family while exploring our own natural backyard - Beautiful British Columbia. A true British Columbian Canadian Holiday would not suffice without a scenic trip to Whistler Blackcomb Resort. Here are just a few examples of activities that you and your family can enjoy over the next 5 days during Canada Day Long Weekend in Whistler.
Explore Places
With free entry on July 1st, Canada Day, come one and come all to enjoy the breathtaking and serene mountain views at Whistler Olympic Park as you have a picnic with the family. Physical distancing protocols will be active as the park is large enough to ensure all families will have their own personal space to enjoy each other's company safely. Whistler Olympic park is open from 9:30 am to 4:00 pm and remember Canada Day is Free Entry!
Explore Music
Whistler has more than just scenic locations that you can visit. You can also rock out to some live music from talented local artists that hail from Whistler and Northern BC. The line-up for Canada Day is as follows:
Alison Hunter - Meadow Park - 12:00 pm to 4:00 pm
JennaMae - Mountain Square - 12:00 pm to 4:00 pm
Sea to Sky Orchestra - Alta Lake Station House - 11:00 am to 3:00 pm
Highland Celts - Whistler Village - 10:30 am
Explore Experiences
Why settle for just parks and music when you and the entire family can also 'experience' Whistler. With fun and active events like Yoga in the Park and Move it Whistler - Fitness Classes, your 2020 Canada Day Long Weekend will be sure to be fun, active and a healthy experience for everyone!
Book your trip today and ride with YVR Skylynx to Whistler!