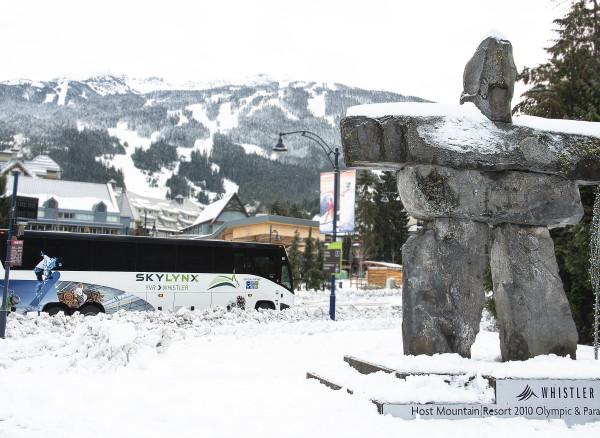 Five Reasons to ski in British Columbia
When it comes to the best skiing and snowboarding destinations in the world, it's hard to overlook the prominence and magnificence of Canada. Specifically, consider British Columbia, which offers a variety of ski courses, mountains, difficulties, and more, as well as options for the entire family. Whether it's the combination of vibrant mountain towns and cities, like Vancouver, big mountains, reliable snow, or a welcoming people, British Columbia skiing has been growing in popularity recently.
If you're considering hitting the slopes outside of Vancouver, here are 5 reasons to consider skiing in British Columbia:
1. Something for Everyone:
Not everyone wants to ski Black Diamond trails, and not everyone wants to go to a family-friendly ski mountain. Well, Vancouver has it all, with 13 major ski resorts and 10 different mountains to choose from. There are easy mountains that can accommodate families of all sizes, there are also steep vertical drops with panoramic views at the top that are out of this world. And then there are mountains, like Whistler, that have it all.
2. Accommodating Mountains:
If you want more time for skiing and less time rounding up everyone in your party, like your kids, Whistler and beyond has plenty of programs like ski schools, teen activities, and more inside. Especially as part of your holiday, if you want to hit the slopes when it's the most convenient for you, Vancouver resorts are set up to provide you with the perfect wintry outing.
3. Activities beyond Skiing:
Maybe you want to take a break from hitting the slopes one day. Well, British Columbia is notorious for its scenery, hiking, heritage, and views. You can book a snowshoe adventure, let a team of sled dogs take you on a trip through the forest, or you can even go tubing for the day and sip on some hot chocolate after. Don't forget about the beautiful hiking options, snowmobiling, or just plain sitting in a hot tub under the open night sky.
4. Ice Skating:
What's more romantic than taking your significant other out onto the ice at nightfall? Many ski resorts come with their own outdoor ice rink, as well as skate rentals, so you can surprise your honey or children with a fun outdoor activity that they might not be expecting.
5. Sea-to-Sky Highway:
British Columbia is known for having one of the coolest highways in the entire world: the Sea-to-Sky Highway. Upon landing at the Vancouver airport, take this incredible Cliffside highway to your ski destination, taking in sights you will never see again in your life. If you want to be able to sit back and just gaze out the window, that's where our dedicated coach services come into the picture.
YVR Skylynx
Here at Skylynx, we provide high quality coach drop off services from Vancouver Airport and Vancouver City Center to the renowned Whistler resort and back. As described above, Whistler comes with everything from slopes of all difficulty levels, to accommodations for kids, as well as couples on a retreat. In order for you to get there safely, especially during the winter, consider our Vancouver coach services today. It's time to go skiing in Vancouver!