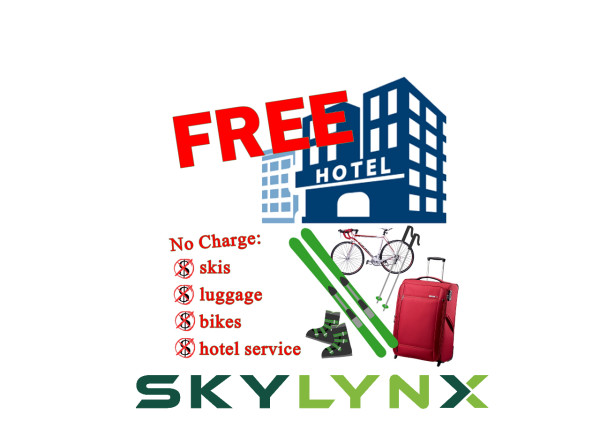 FREE Skis; FREE Luggage; FREE Bikes and FREE Hotel Service
The Best For Less!
Ride in the safety of a road hugging full-size highway coach from YVR Airport or Downtown Vancouver to Squamish and Whistler. Breathe easy with Health Canada recommended physical distancing, driver shields and passenger guards installed on all buses. Enjoy the free Wi-Fi and convenience of an on-board washroom. Experience the highest rated customer service of any Vancouver Airport or Downtown Vancouver to Whistler shuttle. Best of all, pay a LOT less with our amazing "Beat-the-Pandemic" deals and discounts. Skylynx gives everyone a reason to choose the easy way, the safe way and the best-priced way.
YVR Skylynx's high-frequency shuttle service combined with our exceptional customer service from our Skylynx guest services team, we can truly offer the best for a lot less. Get free unlimited personal luggage, no-charge skis or snowboards, free Wi-Fi, and now free curbside hotel drop-off and pick-up for the Winter 2020/21 season.
YVR Skylynx understands the challenges that Covid-19 has brought to travel. We are responding with real solutions such as reduced seating, special discounts and freebies, and our first-ever Skylynx Super Pass which pays for itself in under 8 rides. We are committed to making travel safe, fun and easy on the wallet. For more information or to book a ride between Vancouver Airport or Downtown and Whistler, visit www.yvrskylynx.com or call our Skylynx Hotline at +1 (604) 326-1616.