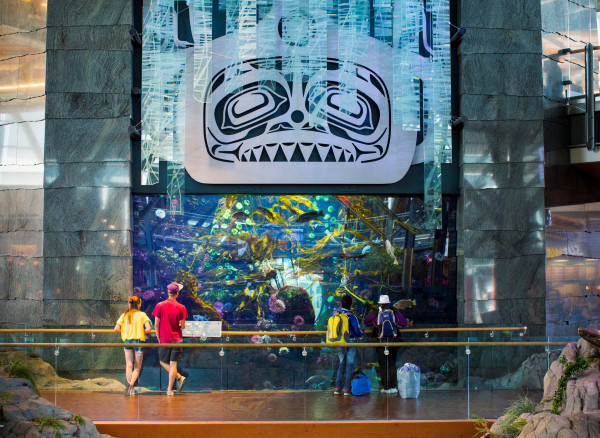 Fun Activities for the Whole Family in Whistler
As every parent knows, it can be stressful and difficult to find a holiday location that is fun for both adults and kids. Especially during the holiday season, kids want to be surrounded by Christmas joy and cheer, taking in the sweets, the sights, and the gorgeous Christmas lights. Well, no other Northern village does Christmas with such passion as Whistler, providing family-friendly activities that are entertaining, and mostly free!
Here are some fun activities for the whole family to enjoy in Whistler this year:
Olympic Plaza Ice Skating:




Although the whole family might not last too long at ice skating, nothing is more fun than watching your kids hit the ice in a famous outdoor ice skating rink. Skating is completely free and skate rentals are just $6, making it an affordable family activity no matter how many people are in tow. On Mondays and Wednesdays, the rink also provides free entertainment and activities that will keep everyone focused and entertained.
Life Sized Gingerbread House:




What's more fun than making a gingerbread house? Visiting a life-size one for awesome picture opportunities! New to Creekside Village this year is a holiday season pop-up gingerbread house, decorated with a large play train, gift rapping, and personal visits from Santa himself. Complementary coffee and hot chocolate are made available to all families, as well as a Cloud Cones workshop where kids can make cotton candy topped ice cream cones.
The Whistler Holiday Experience:




Located at the Whistler Conference Centre, opening on December 22, is the Whistler Holiday Experience, where kids can enjoy mini golf, table games, bouncy castles, crafts and more. It's all completely free for you, and come with a holiday theme that will leave the kids happy and tired by the end.
The Fire and Ice Show:




Kids of all ages will enjoy themselves at the Fire and Ice show, where daring skiers and snowboarders perform stunts and tricks, jumping through rings of fire in a weekly demonstration. If you are sticking around until New Years, the Fire and Ice Show's biggest performance takes place on New Year's Eve. It's a show that is appropriate for kids of all ages.
Dress Like Santa Day:




What could be more memorable for your kids than attending the Dress Like Santa Day where the first 100 people to arrive at the Garibaldi Lift Co. dressed like Santa receive a free lift ticket for the day. As a result, you can sit back, and watch a literal sea of Santas and Mrs. Clauses ski down the mountain in a once-in-a-lifetime photo opportunity.
Whether you're looking for free family friendly activities in Whistler, or just hoping to make this a trip of a lifetime for your kids, as you can see, the Whistler community is incredibly accommodating.