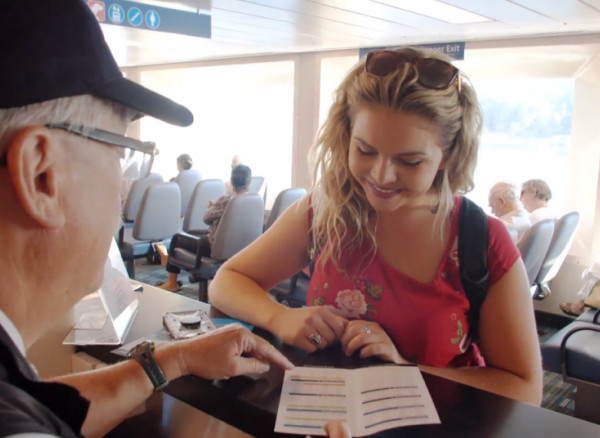 How to Get to Whistler: 3 Easy Steps for Booking Your Ticket
If you're thinking about venturing to the mystical mountainside settlement of Whistler anytime this year, we're going to provide you with 3 easy steps for ensuring you make the most out of your reclusive trip. As a two-mountain massive ski resort with much more than skiing for guests, overnighters, and those just wishing to experience the awe and wonder of Mother Nature, Whistler is a perfect destination for solo travelers, families, friends, and of course, couples.
So what is the best way to get to Whistler? When should you visit the mountain? These are all questions we are going to assist you with below!
1. When Should I Book My Whistler Bus Ticket?
This is one of the most popular questions we field here. When is the best time to visit Whistler? Well, that is up to you! Thanks to perfect environmental conditions and ample snowfall, Whistler is open as a ski destination from November until May. If you are on a budget, consider November, April, and May as your golden time to visit the mountain.
If you are traveling with a family, we highly recommend going to in December to experience the North Pole vibe that is passionately pursued by everyone in Whistler.
If you are a couple, all holidays, especially Valentine's Day aprés ski, is a perfect time to take in what the community has to offer.
Once you decide a time that is right for you, now you can finally book your bus ticket from Vancouver to Whistler!
2. How Will I Get from Vancouver to Whistler?
You have your hotel stay planned and your lift tickets purchased. The closest airport is the Vancouver International Airport, which offers direct flights to many places throughout the world. Before you land, simply book a bus ticket with our company to ensure to a seamless, direct passage from the airport to Whistler.
So if you're still wondering the "best way to get to Whistler," our one-stop bus is certainly the answer.
3. What Else Should I Pre-Book?
If you're a thorough planner, then pre-booking everything from bus tickets to lift tickets is an easy way to save money. Besides skiing, Whistler has much more to offer, like: ice-skating, dog-sledding, tubing, snowboarding, hiking, and more. Plus, as a kid-friendly destination, there are bunny slopes and how-to classes for skiers, as well as plenty of family fun throughout the region. If you are considering going around Christmas, sit back as the entire area transforms into the North Pole right before you very eyes.
How to Get to Whistler from Vancouver
Now that you have everything booked, the simplest part of the equation "how to get to Whistler from the airport" brings it altogether with our direct bus line. Once you land in Vancouver, you won't want to waste a minute, as the sounds of the mountains will be calling your name.