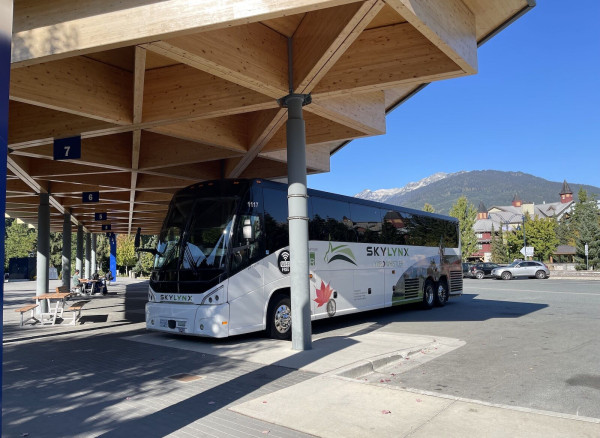 Skylynx Self-Service Ticket Change Portal!
Self-Service Ticket Change Portal
Dear Skylynx Riders,
We hope this message finds you gearing up for your next adventure to the mountains or setting plans in motion for that memorable journey with family and friends at Whistler Mountain Resort. As always, our mission at YVR Skylynx Vancouver to Whistler Bus Service is to provide you with the most seamless, stress-free experience from the moment you decide to travel with us, right until you disembark at your destination.
We're thrilled to announce our newest innovation – a direct response to your feedback and the ever-evolving demands of modern travel: our Skylynx Self-Service Ticketing Portal!
Why are we so excited?
Empowering You: Our award-winning service is taking another step forward by putting the power directly in your hands. Now, you can make ticket changes yourself without having to call or email our reservation team. Giving you the freedom to conduct ticket changes whenever and wherever you want, all you need is an internet connection.
Time-saving: We respect your time. With this new system, any changes to your reservations can be completed in mere minutes, freeing you up to focus on what truly matters – your upcoming trip.
No More Calls or Emails: Gone are the days of long call wait times or email threads. Our system update means you can make all the necessary changes directly on our website.
Here's How It Works:
Log in to your email: Find the ticket confirmation sent to your email the day you booked/purchased your Skylynx bus ticket.
Locate the link titled 'want to change the ticket?': Click on the link to navigate to the self-service ticket portal.
Make Changes: Whether it's a date shift, time change, or any other modification, it's now at your fingertips.
Confirm: Select your new desired departure time and bus service.

Once you're satisfied with the changes, confirm them, and voila! Your updated e-ticket will be mailed to you instantly.
A Promise to Our Skylynx Travelers:
Your feedback is the cornerstone of every advancement we make. This Self-Service Ticketing Portal update is just another testament to our unwavering commitment to enhancing your YVR Skylynx Whistler Bus Experience.
Our team has worked tirelessly to ensure the system is intuitive, reliable, and efficient. However, should you face any hitches or have any suggestions, our support team remains at your service. Because while we're advancing towards a more self-reliant system, our dedication to personal customer service remains unchanged.
To our loyal customers and newcomers alike, thank you for choosing YVR Skylynx for all your travels between Vancouver and Whistler. As we celebrate this new chapter, we look forward to the many journeys we'll share ahead together.
Safe Travels,
The YVR Skylynx Customer Care Team 🚌🏔️
Visit: www.yvrskylynx.com
Email: info@yvrskylynx.com
Call: +1 (604) 326-1616