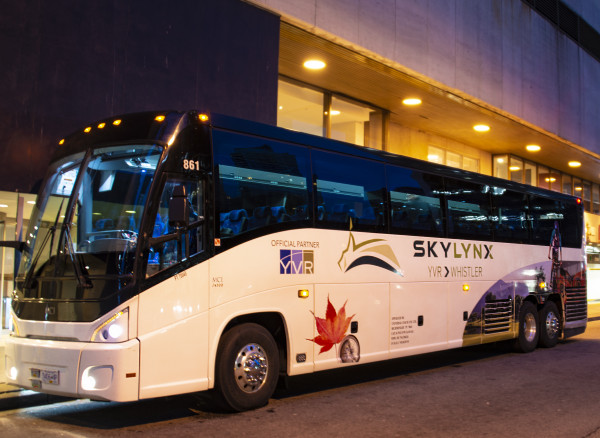 Traveling to Whistler on a Budget? Check Out These Affordable Lodges
Generally, when people think of luxurious and high-end ski destinations, they think of highly expensive lodges with a price tag that just sometimes isn't affordable. However, if a little research and dedication is put into the searching process, it's possible to experience the winter wonderland that is Whistler on a budget. How?
We're going to provide you with a list of the best affordable lodges in Whistler below:
Look for 72-Hour Flash Sales:


One blogger attributed her $115 per night lodge stay rate to the 72-hour flash sales that frequent this website: https://www.whistlerblackcomb.com/. She was able to stay at the 5-star Listel Hotel in Whistler Village, which is just a 3-minute walk from the base of the lifts. At $115 per night, the lodge was about 33% off of its original price, including 98 rooms available to guests. Set up price alerts if you're looking to get serious about securing a deal.
Rent Directly from Locals:


If you're willing to go straight to the source of Whistler accommodations, you can get more space, often at lower rates, by renting a condo or home directly through AlluraDirect: http://www.alluradirect.com/. More than 500 units in Whistler are listed through the site at any given time. You can rest assured they are top quality rentals since rental-owner verification and credit card securement are requirement for the listings.
Airbnb:




If you want to stay in a multi-million-dollar cabin estate right in Whistler Village, you can, thanks to Airbnb. Although the ritzier options with hot tubs and so forth aren't going to be exactly affordable, you can find some serious deals on Airbnb if you take the time to search the listing offerings. Be sure to always go with a "Super Host" rating so you know you are going to be staying in a clean and charming home or apartment.
Pangea Pod Hotel:


Imagine staying in a boutique hotel but only paying for the part of it you actually use. Pangea have created a designer pod accomodation that's affordable, central and social. Its a hub where guests can meet like-minded travelers, enjoy an espresso or craft beer but have their own personal space at the end of the day. Best of all, they are located in the heart of Whistler Village. Rates start below $50 in the low season when booked direct. For information, see
Notoriously Cheap Lodges:




Of course, there's a list of lodges that are known for their cheaper than normal accommodations. Check out the Summit Lodge Boutique Hotel, Crystal Lodge & Suites at the Whistler Hotel, Blackcomb Lodge, and the Executive Inn at Whistler Village for rates that vary between $100 and $150 per night. If you are particular about your hotel stays, take the time to read the reviews on TripAdvisor from other users so you have a good idea of what you can expect.
Buy All Lift Tickets in Advance:




Lastly, although not related to lodging accommodations, do try and book all lift tickets before arriving. This will save you a tremendous amount of money instead of buying tickets day-of at the mountains. Look for packaged deals and discounts ahead of time.
Whistler on a Budget
What are you waiting for? The sleepy Christmas paradise of Whistler Village can be yours for the taking, even on a budget. Follow our recommendations above for securing lodging and lift tickets at a rate that won't break the bank.