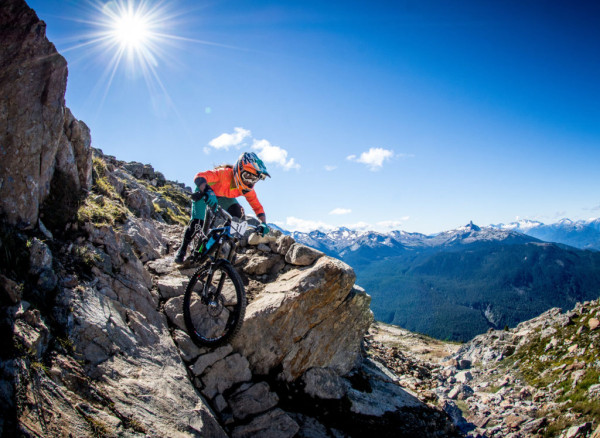 Whistler Blackcomb Resort Re-Opens Today!
YVR Skylynx is pleased to announce the official re-opening of Whistler Blackcomb Mountain Resort for the 2020 Summer Season today on Monday, June 29, 2020. In coordination with British Columbia's Phase 3 of the Provincial Restart Plan, Whistler will now open up prized family and tourist attractions including the iconic PEAK 2 PEAK Gondola, breathtaking Blackcomb Ascent Trails, and the acclaimed Whistler Mountain Bike Park for all our outdoor mountain bike enthusiasts.
PEAK 2 PEAK Gondola
The world-renowned PEAK 2 PEAK Gondola spans a Guiness World Record-breaking distance of over 2 km between the two mountains of Whistler and Blackcomb while being suspended at a record high of 436 meters above ground. In 2015, it was awareded 2 Guiness World Record titles including 'highest cable car above ground' and 'longest unsupported span between two cable car towers.' Take your trip up to Whistler with YVR Skylynx and hop on the PEAK 2 PEAK Gondola to witness the breathtaking 360 degree views of the coastal rainforest, volcanic peaks and mountain valleys of our prized provincial treasure - Whistler Mountain.
Blackcomb Ascent Trails
Dust-off your hiking gear from your closet and jump right back into the 2020 Summer Season with a serene hike from the bottom valley to the alpine of Blackcomb Mountain. Choose up to 3 interconnected trails that extend over 6.2 km ascending through the old growth coastel rainforests of British Columbia at an elevation of 1,200 meters at the apex. Book your next trip to Whistler with YVR Skylynx and travel up to Whitler Blackcomb with your family this summer to hike the BlackbomAsent Trails!
Whistler Mountain Bike Park
Bike enthusiasts from all-over-the-world travel to Whistler to test their skill on the famous Whistler Mountain Bike Park. Consistently ranked as one of the 'best bike parks in the world,' Whistler Mountain Bike Park is excited to officailly open its doors today! Only Whistler can provide you with lift-serviced mountain bike trails with 5,000 feet of vertical descent, which is an avid mountain biker's dream come true. When you thought things couldn't get any better, pelase don't forget about Crankworx, mountain biking's biggest celebratory festival. What are you waiting for? Call up your biking buddies and travel up to Whistler today with YVR Skylynx and start shredding those mountain trails.