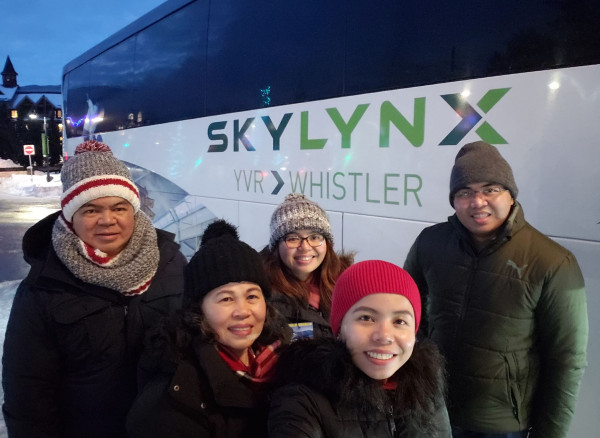 YVR Skylynx competition winner shares her experiences
After 8 long years of being away from our mother, we were able to spend our first white Christmas as a complete family. Thank you so much to YVR Skylynx for offering a first class express motorcoach service and for giving us the opportunity to spend our Christmas at Whistler.
It was a safe, very comfortable and hassle-free ride from Vancouver to Whistler, thanks to your new bus service with complete amenities (washroom & free Wi-Fi), and of course, very friendly and accommodating drivers. It was a very memorable Christmas for my entire family to spend it in a very beautiful and special place such as Whistler.
Can't wait to return to Whistler for more adventures and good memories. Thinking of booking a ticket thru YVR Skylynx... Merry Christmas everyone!