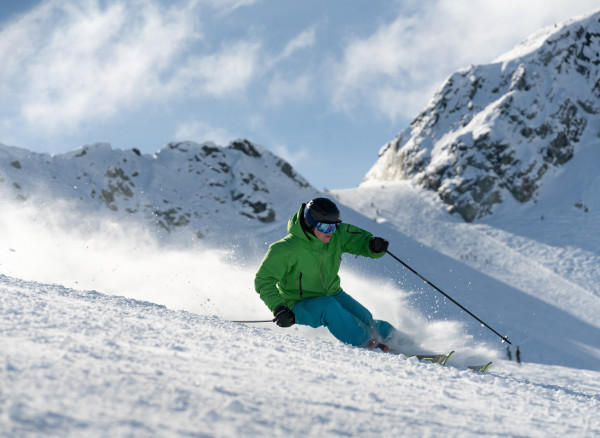 YVR to Whistler: Why You Should Visit Whistler This Year
Sometimes, we all need an escape from reality, especially a snowy one that is full of mystic and wonder. Whistler consistently lands itself on lists near and far to Canada, praised as an adorable enclave with tremendous ski runs, gondolas, kid's activities, holiday cheer, and even summertime hikes of every difficulty.
To get to Whistler, it's as easy as flying into Vancouver, and taking a bus from YVR to Whistler. Why should you add this destination to your travel itinerary in 2020? Here's why:
Skiing Longevity:
If you're worried about missing fresh powder out on the slopes, Whistler delivers a long and vibrant winter season that will lessen the stress on you as you book your tickets. Whistler is proud to host a ski season that spans from November to May, giving you plenty of time to get there and experience the wind to your back and the views to your front.
And, if you think things start to slow down at Whistler in April, think again. You can catch the World Ski and Snowboard Festival as the snow starts to soften into the springtime, making it a "Spring Break" destination you might just have to add to your list.
Budget Friendly Options:
Since most luxury ski destinations like Whistler can rack up a hefty bill, what makes Whistler unique is that due to the expansiveness of its ski season, you can secure affordable lift tickets towards the beginning and ends of the season. So if you have to travel on a budget, you can still bus from YVR to Whistler and experience the glory and magnificence of this beautiful mountain.
Lots of Snow:
If you're worried about a lack of snow, don't – Whistler gets an average of more than 11 meters per year of snow, which means it's a top skiing destination for aficionados throughout the world. The conditions are near perfect, allowing you to book your stay without any worries.
Hundreds of Trailers:
If you bore easy on mountains, know that Whistler is comprised of 2 mountains, with more than 200 trailers and 37 lifts. In total, there are 5 terrain parks, and more than 8100 acres of skiable area. Varied in nature, there is something for everyone here, including beginners skiing lessons, as well as daring drops for the daredevils wishing to get some air. There are more than 150 features and 40 jumps in the terrain parks.
More Than Just Skiing:
And for those not in love with skiing, there is plenty for you to do, too. After you travel from the Vancouver airport to Whistler, immediately delve into snowboarding, ice skating, snowmobiling, zip-lining dog sledding, and the list goes on. There's also plenty to eat and drink après ski.
To Get There, Simply Bus from the Vancouver Airport to Whistler!
We provide a direct bus line that gets you to your Whistler destination in record-timing, ensuring you are able to get outside and experience the purity of Mother Nature! Consider adding Whistler to your travel list in 2020.